If you live one day at a time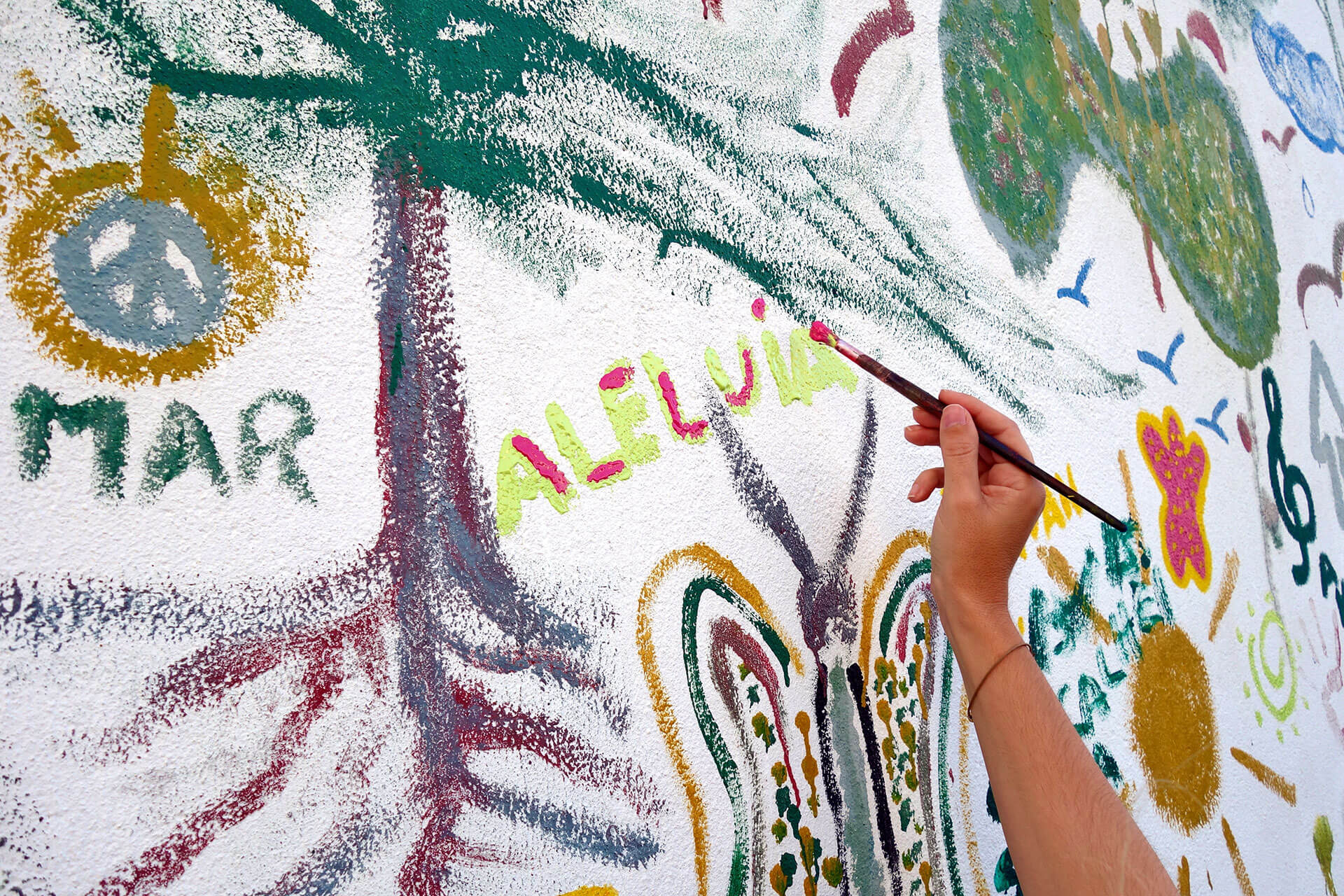 Have you ever stopped to ask yourself what would happened if you lived one day at a time? Probably you know people that, genuinely, believe that a day it's only a day if it's filled with thousands of affairs, strict schedules, planned agendas, empty phone calls, emails, social networks, chills, stress, a breathtaking rush? People that believe that they only exist if they finish everything they put their minds on, by society's "imposition" (of which we all are part of)? That work overtime hours in the eagerness (totally unconscious) of satisfying (to many times) their own egos, that live in "autopilot"… I also know. So many. I feel this concern in the majority of people I see in my coaching appointments with NLP and in the courses I give. So, this story is for them and also for you.
On a visit to a cathedral, a tourist saw an artist working on a gigantic painting, on a wide wall to fill. Before that situation, the tourist couldn't refrain his curiosity and dared to ask the artist:
Please tell me, you don't get worried about all that empty space you need to paint, to fill? You don't get worried, stressed, thinking about when you'll be able to finish such a piece?
The artist throw him a tender smile and answered unaffectedly:
My dear, I only know what I can do daily. When I arrive, each morning, I highlight the area I will work on that day and I don't allow myself to worry about the space still to fill. I take one day at a time and the painting will be finished on time.
And you, what are you afraid of? What might happen to your life if you would live one day at a time?
Much of the big obstacles and challenges that hold back and slow down our lives are like this big wall. We can worry about the huge space for the painting we have to create or, we can simply start filling it with amazing images, creative and unique – our lives imprint – doing the best we can and know at each moment, on each day that is given to us. In the end, we will have finished the best painting.
Where and when are you starting it? Well, breathe deeply, the best place to start is exactly where you are today: NOW!