I am Rita,
passionate about Communication, Connection and Creativity!
I had not yet finished my degree in Communication Sciences when I embraced the mission of being a journalist. It was a great honor to do it for 16 years. I grew in several newsrooms, always believing that I could and was going to change the World through journalism.
I spent most of the time on television. First at CNL (Lisbon News Channel) as a reporter, then at RTP (Hora Viva) as a journalist and editor. At the same time, I collaborated with bolsa.PT, a digital news platform on Economics and Financial Markets (being responsible for summarizing what was happening in the Financial Markets for Rádio Renascença). I was also a report and host at TVCiência (always fascinated by quantum science and neuroscience).
The years went by, and I found myself taking the role as Economics section editor at the Jornal Notícias da Madeira. I got married, my first daughter was born ad with her a mother who felt more and more that the communication she knew about was not sufficient to communicate with connection, in a conscious and authentic manner. At the same time, I launched the radio program "Ser Criança" (Being a Child) at TFS M, where I addressed the issues of Parenting and Education. My last newsroom was at the TV channel SIC, in 2010, when I decided to give a new meaning to my life and to start communicating in a totally new way.
I dug deep into Neuro-Linguistic Programing (NLP) and moved to Venezuela, where my other daughter was born, and I worked mainly as a coach in Parenting and Education and also supporting SMEs led by women entrepreneurs (an activity that I also developed in Miami).
Now living in Portugal, I am already an NLP Master Trainer Internacional and Consultant, certified by NLP U - University of California Santa Cruz (UCSC), trained by Robert Dilts, Judith DeLozier, Deborah Bacon Dilts, Suzi Smith, Ian McDermott and Robbie Steinhouse.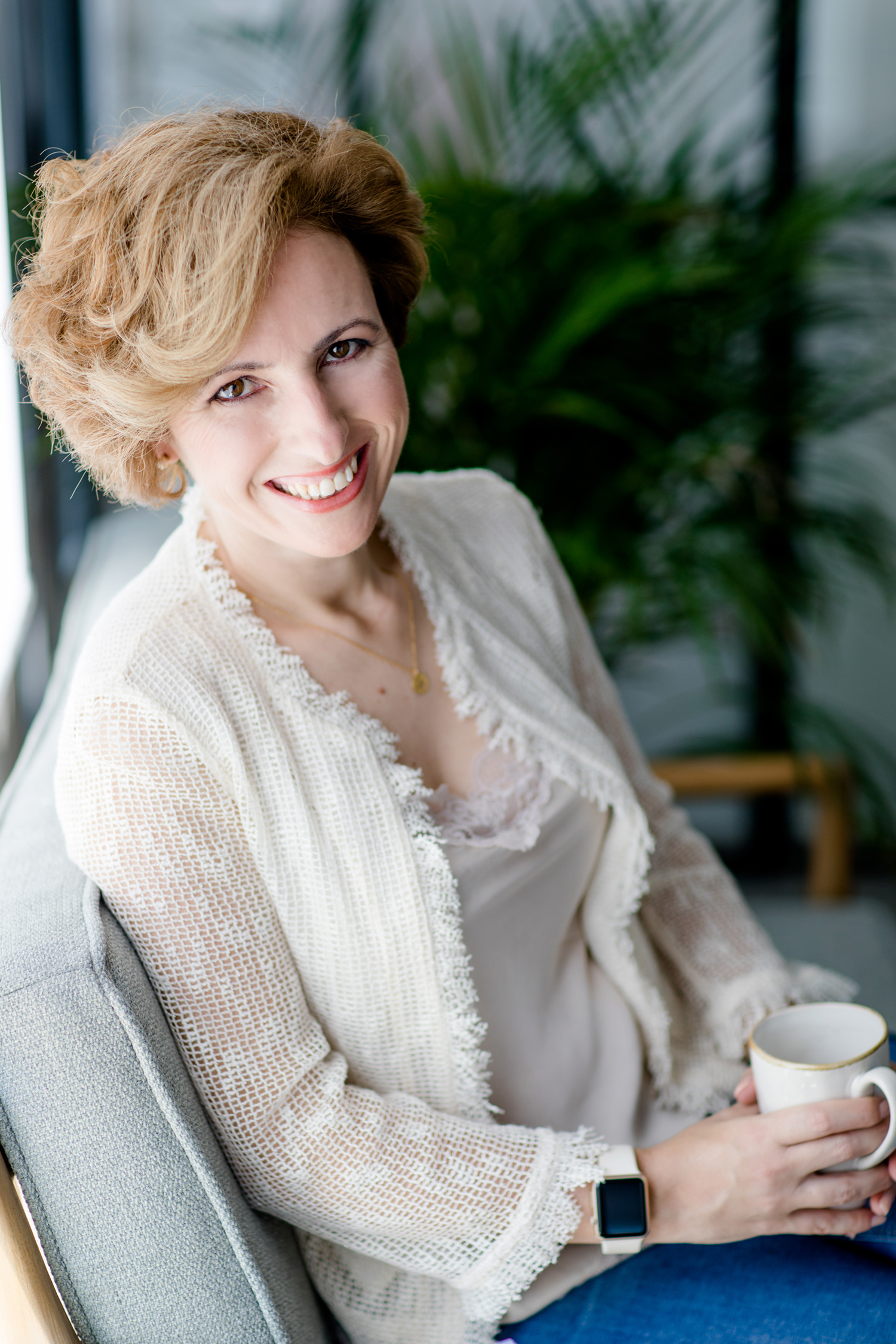 In September 2016, I edited my first book, "Mães do Mundo – A PNL ao serviço da educação com ética" (Mothers of the World – NLP at the service of education with ethics). This work was born from my research with mothers – models of excellence – who I met in several continents. I am qualified in Education and Parenting with NLP - "Meeting Children", at the NTI/NLP (the Netherlands). My immense curiosity led me to development in this area. A passion that emerges with motherhood, guided by my daughters.
But there are more intersecting systems where communication is demanding. There are other approaches to family and, two years ago, I started to follow a well-known path that I also love: companies and organizations. I started this journey in Silicon Valley, with world leaders and top companies, with mothers and fathers who are also entrepreneurs. That was how I came back from the UCSC, certified as a Conscious Leadership and Resilience with Success Factor Modeling (SFM™), by the Dilts Strategy Group, the only one in Portugal.
Because I feel and see that my work is generative, that it has transformed my life - personal, family and professional - and is changing the lives of so many families and companies, I decided to the certification in Generative Coaching - Robert Dilts, Stephen Gilligan Ph.D., Institute Repère Paris/EUA.
In 2017, in Bali, I had the privilege of starting the co-creation (with 20 NPL Master Trainers and Trainers from around the World) of the 4th Generation NLP together with Robert Dilts, sponsored by Judith DeLozier and Stephen Gilligan.
Life takes many turns and in the same year I returned to the TV screens, accepting the invitation of RTP M (Madeira Viva) to be a resident Coach.
A few months later, in 2018, I founded Conscious Systems®, an innovative approach associated with NLP, SFM and Generative Coaching. The missing bridge between the various families that we generate and create in life. Conscious Systems® explores and develops strategies of conscious leadership, authentic and congruent communication, a Communication that creates connection – both inner and outer – and enables to reach success in the various systems.
I'm a professional member of IAGC in Generative Coaching and Generative Consulting, and professional member of ANLP.
I'm a 2019 NLP Award winner, in Education category.
And combined with my passion to travel and live around the World, it is where I am, as a member of the NLP Global Training & Consulting Community, acting as an NLP Global Trainer, Consulting, Coach and Speaker in Europe, Latin America and the United States.
I have a certainty with me that I inherited from NPL and I take it wherever I go: everything is always right, everything is always well.
Vision
A Planet where each person, company and organization will grow as unique as they are, with a conscious and positive systemic impact, communicating and receiving harmony, in equal value, authenticity, congruence, responsibility and inclusion.
Mission
To reveal the unique gifts of each BEING, family, company and organization, enabling and accompanying the exploration and application of systemic strategies of success for authentic communication, conscious and positive influence and leadership worldwide.
My values
Passion
Authenticity
Congruence
Responsibility
Equal Value
Inclusion
Creativity
When we set our intentions (based on our values), in relation to any area of our life, the whole process flows naturally. It is a systemic process. Magic happens.
From my intentions as a mother, which I apply to all other areas, I highlight one in which I invest with a lot of love and patience: